Building a greener world: Empowering Businesses to Embrace Sustainable Practices


As global concerns about the climate crisis and the depletion of natural resources continue to escalate, organizations are urged to adopt sustainable and environmentally friendly practices. In a world where profit often outweighs environmental responsibility, a shift is occurring as more companies take on the responsibility of leading the way in embracing and advancing sustainability. Sustainability is no longer a mere buzzword but a compelling and pressing force, driving meaningful changes in the economy, environment, and society.

As corporate citizens, the one question that drives us is how do we stay relevant, and create real value for all our stakeholders?

The answer to this question is and ought to be intricately tied to sustainability. We aspire to develop a farsighted vision for the future and lead the way there. A future that is prosperous, inclusive, safe, fair, and above all, sustainable. Every business activity that we undertake has, directly or indirectly, an impact on the environment, and any misstep in this regard has the potential to jeopardise a business's broader vision of securing a prosperous and safe life for future generations. A concerted shift can truly occur when the conversation around sustainability extends beyond the realm of corporate social responsibility initiatives.

How can businesses incorporate sustainability into their very DNA, and enable positive impact through every action?
Management for Sustainability
The usual idea of "management" is just about making money for yourself and your stakeholders. But if we expand this idea, it can have a big impact. Instead of only focusing on money, businesses should also talk to and work with different groups of people and do things that help with social issues. This way, they can be responsible by following laws and ethics, and prevent harm to society and the environment. It's not enough for a business to just be sustainable in how it runs. It's also important to come up with plans that help the business make a positive impact on society and the environment through its products and services. In doing so, the business can help its customers reduce their own impact on the world.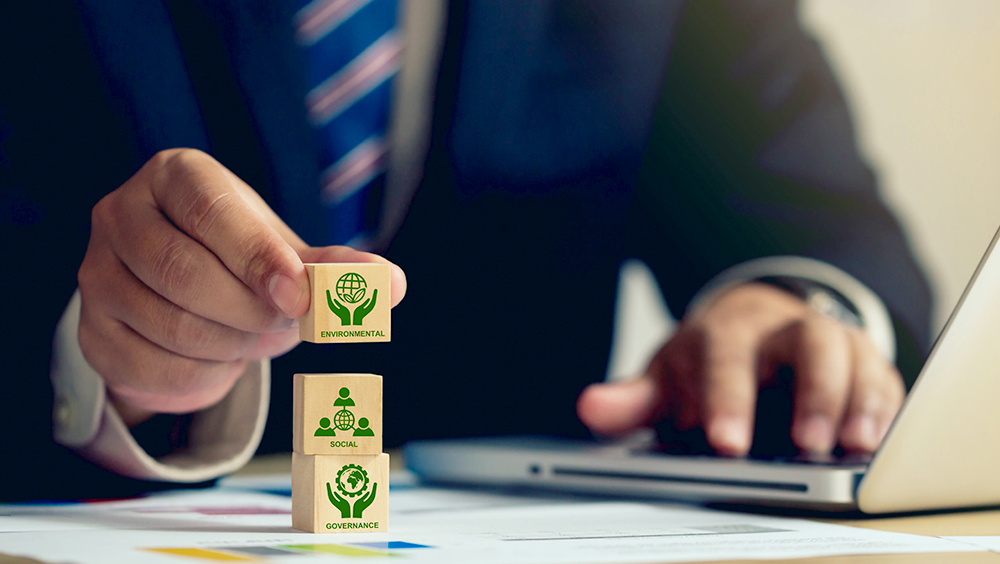 Unleashing the power of technology
For IT/ITES and technology-first companies, there is a lot to be gained from rethinking traditional applications of technologies. B2B solutions providers can find innovative solutions designed to digitise processes for other industries and enable them to not only maximise efficiency, but potentially reduce their carbon footprint. Powerful tools like AI, Data Analytics, and ML have made great advancements in being able to predict, and thereby prevent natural disasters, help agricultural yield, and devise smart solutions to optimise the use of energy. Furthermore, these tools can provide powerful insights into the impact and risk potential of their offerings, and aid in fine-tuning them. There are several examples as to how technology can help realise a greener future. For instance, nearly

74% of the IT enterprises decision makers are now prioritising sustainability as a fundamental factor when developing their cloud strategies. A leading research has also estimated that migrating to cloud-based data platforms has the potential to

reduce energy consumption and carbon footprint by 90%.

As an ICT industry leader, NEC India leads by example when it comes to making citizens' lives smarter and maintaining synergy with the environment. NEC India's smart ICT systems deployed for Hubballi Dharwad Smart City limited (HDSCL) project offers a futuristic solid waste management system that revolutionises the way we handle garbage. NEC India has revolutionized the tracking of garbage collection by implementing RFID tags on over 300,000 household bins. This innovative approach simplifies the entire process, from the collection of bins at homes to their transportation to designated dumping areas, ensuring a seamless and efficient waste management system.
Public Private Collaboration
Sustainability, climate change, dwindling resources - all spell global concerns. It therefore goes without saying that these cannot be achieved in silos, with different arms functioning independently of each other. It suffices to say that collaboration between corporates, governance structures, and the civil society at large can help consolidate efforts, mitigate the challenges arising from functioning at cross-purposes, and create maximum impact. By remaining committed to sustainability and actively engaged in collaborations with public sector and government bodies, NEC India continues to develop smarter, greener and more sustainable solutions such as the paperless biometric boarding platform for the Digi Yatra initiative which vastly reduced dependence on paper during the boarding process by enabling facial recognition technology.
Measurement and accountability
As mentioned earlier, every individual and institution have a significant environmental impact through their actions. The United Nations Environmental Program defines Environmental Impact Assessment (EIA) as a tool used to evaluate the environmental, social, and economic consequences of a project before making decisions. It plays a crucial role in anticipating environmental impact during the early stages of project planning and design. NEC India, leveraging its expertise in ICT, is dedicated to addressing environmental challenges by implementing energy-saving technologies and upholding ethical and environmental standards to reduce greenhouse gas emissions.

In today's world, organizations must closely examine every aspect of their operations under a microscope. This process is enlightening and can yield immeasurable benefits in the long term, providing companies with the opportunity to make a tangible impact and make necessary course corrections where required.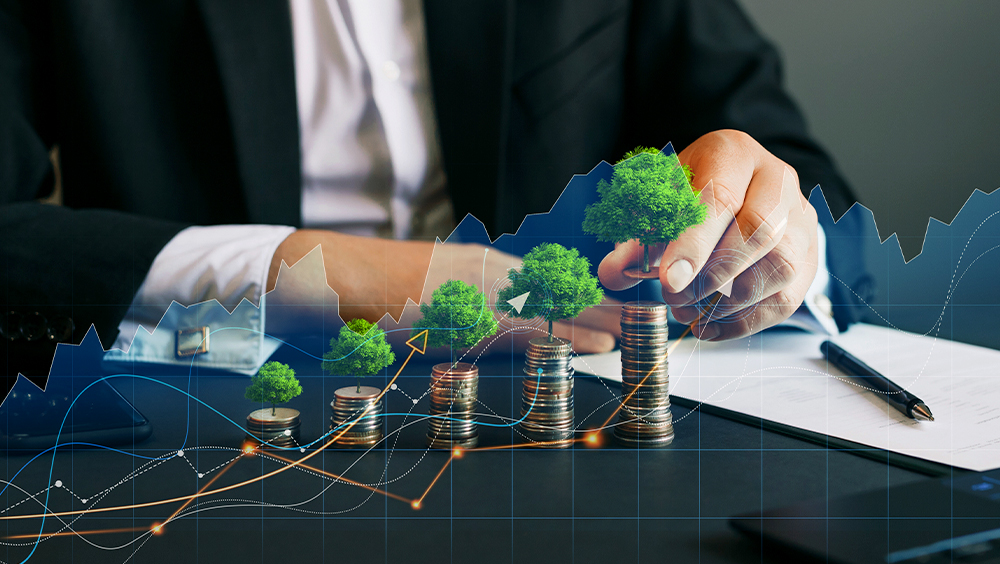 Setting concrete, achievable targets
Many companies aspire to achieve carbon neutrality within the next decade or two, which is commendable. However, this ambitious goal can sometimes feel overwhelming and lead to a loss of focus. To stay on track, it is beneficial to establish smaller, achievable targets that contribute to the larger objective. By prioritizing initiatives such as waste management, water conservation, recycling, and renewable energy adoption, companies can make incremental progress towards their goal of carbon neutrality.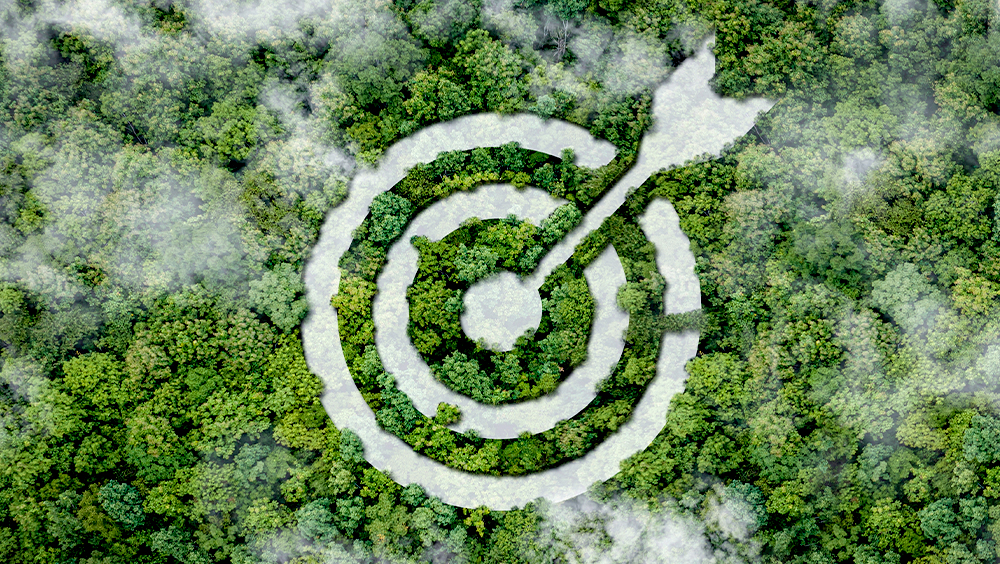 Promoting Planetary Harmony: Building a Sustainable World through Corporate Citizenship
The alarming statistics regarding the state of the global environment leave no room for debate about the role of the business community in tackling climate change. It is undeniable that companies, especially those in the digital or technology sector, have a significant responsibility to drive sustainable business practices. Encouragingly, a growing number of medium-sized and small companies,

approximately 85% and 75% respectively, demonstrate a strong inclination towards ESG (environmental, social, and corporate governance) practices. To transform these intentions into tangible results, organizations need to foster cultural changes and innovate their offerings, enabling carbon-intensive industries to transition towards more sustainable practices.