NEC wins Hubballi Dharwad Smart City Project
Mumbai & New Delhi, December 3, 2018 – NEC Technologies India Private Limited, a leader in the integration of IT and network technologies, has concluded a contract to provide Command & Control Centre components and other IoT enabled smart ICT systems for Hubballi Dharwad Smart City limited (HDSCL). The project is expected to be implemented in a phased manner and will go live by mid-2019.
NEC Technologies India will implement an Integrated Command and Control Centre (ICCC), city wide surveillance system and ICT based Solid Waste Management System. Additionally, NECTI will also integrate ICCC with various other smart elements, including an Intelligent Transport Management System, Parking Management System, Smart Poles, a Geographic Information System, Power & Water SCADA and others.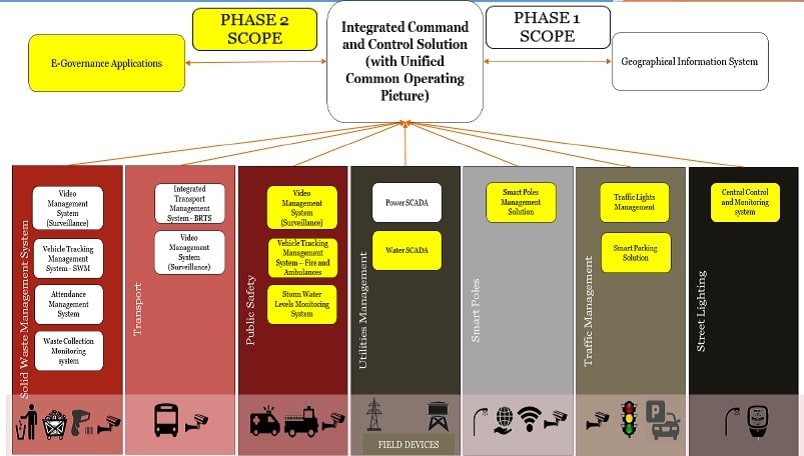 "Efficient, effective and timely implementation of various citizen friendly ICT systems and smart elements has been the key objective of Hubballi Dharwad Smart City. We have already implemented many smart systems like multi-level public parking management system, e-governance and Intelligent Transport Management System in the twin cities of Hubballi-Dharwad. With a global MNC IT giant like NEC coming on board we hope to make Hubballi Dharwad one of the best smart cities of the country in next few months," said Ms. Hephsiba Rani Korlapati MD HDSCL.
Commenting on the occasion, Mr. Takayuki Inaba, Managing Director, NEC Technologies India, said, "Hubballi, the cultural and educational hub of the state of Karnataka, is also the second largest city of the state and forms a continuous urban area with the city of Dharwad. Hubballi-Dharwad twin cities form the largest metropolitan area in the state after the capital Bengaluru."
He further added, "In order to make Hubballi Dharwad one of the best smart cities in the country, NEC will utilize its extensive experience in implementation of ICT based smart city solutions across the globe to introduce and integrate a variety of smart city elements with the Integrated Command and Control Centre."
One of the key elements of the project is an ICT based solid waste management system in which RFID tags will be placed on around 300,000 household bins and garbage collection activity will be centrally tracked from the ICCC, right from the bin collection at households until dumping in designated areas. Citizens will also be able to send their grievances related to garbage collection directly to respective authorities through a smart mobile application. Higher authorities in Hubli Dharwad Municipal Corporation (HDMC) would be able to directly monitor and track all these activities through a common dashboard at ICCC.
About NEC Technologies India Private Limited


NEC is a leader in the integration of IT and network technologies and brings more than 100 years of expertise in technological innovation to provide solutions for empowering people, businesses and society. Headquartered in Japan, NEC started operations in India in the 1950s, accelerating its growth through the expansion of business to global markets. NEC in India expanded its business from telecommunications to public safety, logistics, transportation, retail, finance, unified communication and IT platforms, serving across governments, businesses as well as individuals. With its Centre of Excellence for analytics platform solutions, big data, biometrics, mobile and retail, NEC in India offers innovative new services and solutions for India and global markets. NEC operates across India with offices in New Delhi (head office), Noida, Mumbai, Chennai, and Bengaluru.

NEC is a registered trademark of NEC Corporation. All Rights Reserved. Other product or service marks mentioned herein are the trademarks of their respective owners. ©2018 NEC Corporation.