Repair, Revive, and Reinvent Transportation Systems to Keep India Moving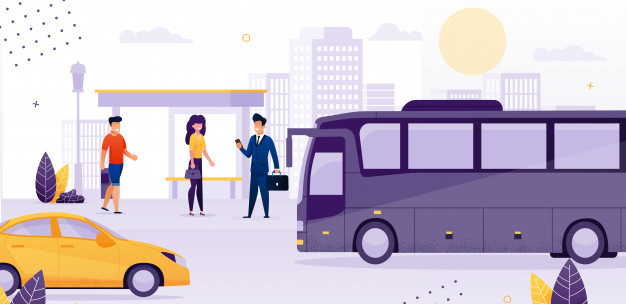 Within a period of just a few months, the new coronavirus has totally changed the way we live. Now, everything will be described as 'Before Corona' and 'After Corona'. People have to change their lifestyles, work culture, and social interactions to adjust to a post-COVID-19 world.

Here, we try to throw some light on what could be the technological and other structural changes that have to be done in public transportation system for the for simplifying the daily life of Indian citizen

Public transport systems come under high-risk areas due to the following reasons:
A large number of people travelling in a very tightly confined space with restricted scope of ventilation
Inability of the authorities to identify potentially sick individuals
A wide variety of touch-sensitive surfaces such as handrails, ticket machines, cash counters, knobs, etc.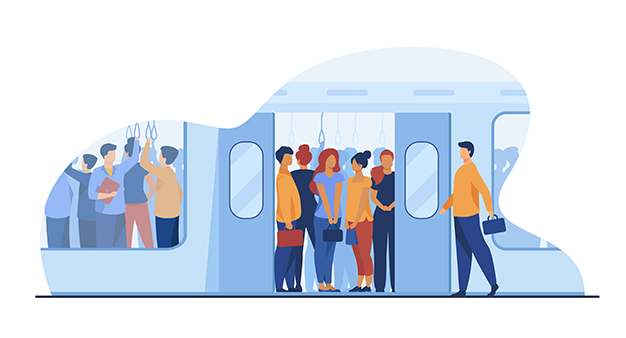 Needless to say, public transport is an essential service that provides mobility to the citizen of the country. Therefore, the primary objective of public transport authorities is to maintain operations by focusing on their pandemic-specific efforts.

Public transportation systems need a complete overhaul from traditional forms of mobility to meet the post-COVID needs of the masses, and to ensure safe movement of goods as well. We have to implement the lessons learnt during the pandemic into future transportation systems to respond to challenges other than Covid-19. One of the best ways to achieve this is by embracing technology and better integration amongst existing transit agencies.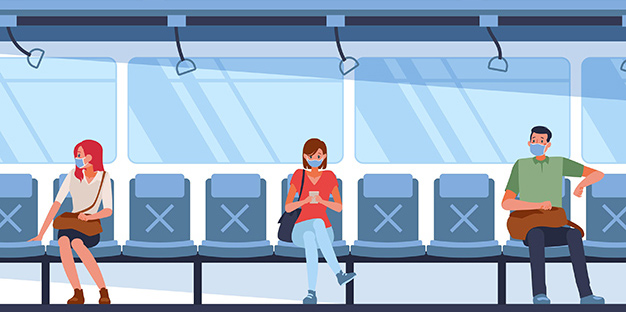 It is also an important fact that preparing the transportation system in the light of the pandemic is not a standalone project; rather it needs to be integrated well within all existing norms, procedures and structures to make it more effective in the line of the crisis.

This phase-wise resumption of operations allows public transport operators to streamline operations and adopt innovative business practices that can boost efficiencies in every form, be it passenger outreach, cost factor, sustainability or reliability. Here's how they can go:
Identify all essential functions within the system and provide separate facilities for the people involved
Make a comprehensive analysis of the availability and take stock of all essential protection and cleaning materials and tools for effective planning
Establish effective and quick communication channels for both staff and passengers as communication is the key element for better planning and reassurance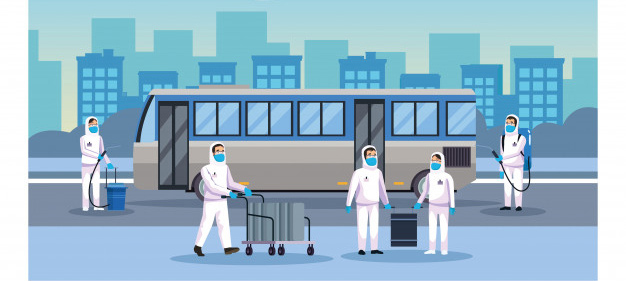 Customer service/information staff must only be available in specially designed booths with maintenance of sufficient distance from passengers.
Rear door boarding must be replaced with front door access, particularly in buses for the protection and safety of drivers as they don't have any separate cabins.
Ticket inspection needs to be contactless as inspectors would be more prone to getting infected. Manual or conventional ticketing should be replaced with cashless and touchless systems. There is going to be a huge surge in demand for mobile-based ticketing services.
All ticketing touch points need to be enabled for card and QR-based ticketing; one common ticket should be made applicable across multiple modes of transport for a seamless interface
CCTV cameras need to be installed on all buses, trains, etc. to ensure that social distancing regulations are strictly followed through continuous monitoring
Mass Rapid Transport Systems need to evolve a detailed set of guidelines to provide streamlined access to their passengers
Big displays for mass communication would play a great role in educating passengers about all the important guidelines to be followed.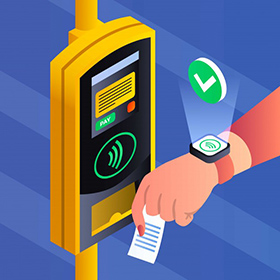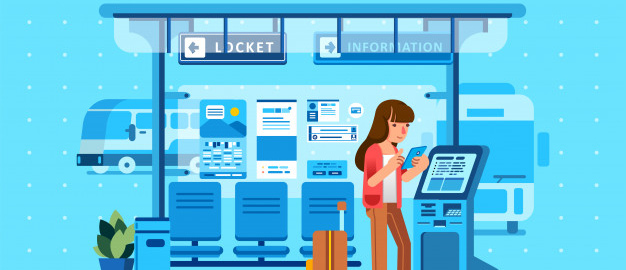 Intelligent traffic monitoring systems need to be deployed to manage traffic flow in real-time and maintain accurate frequency of buses.
The public needs to be provided real-time updates and other relevant information for them to make safer and smarter use of transport systems.
Adopting sufficient personal protection measures are going to play a key role for all public transport networks in these challenging times. These measures will not only ensure the safety of passengers, but also ensure peace of mind for staff members.

Needless to say, the COVID-19 health emergency has presented the toughest ever challenge for the public transport operators in India. However, it presents some opportunities too – a much needed respite in the form of the lockdown to repair, revive, and reinvent innovative and sustainable practices that can help to keep India moving.