NEC empowers India to lead AI democratization for the world


In this era of AI, India has an opportunity to leverage its unique strengths of technology, data analysis and unmatched talentpool to build a digitally inclusive society in the truest sense. According to the NASSCOM report 'Implications of AI on the Indian Economy,' on average, a unit increase in AI intensity by companies that use AI can contribute US$ 67.25 billion — or 2.5 percent of India's GDP — to the Indian economy in the near term.

Since its establishment in 1899, the NEC Group, with uncompromising integrity and under the motto of "Better Products, Better Services," has strived to create products and services that provide value to its customers. For the past 70 years, NEC's technological solutions have been at the core of India's infrastructural development, cutting across sectors like telecommunications, transportation, logistics, public safety, smart city, manufacturing, and many more industries.

Leading the way in this era of AI is NEC's futuristic technology division - Artificial Intelligence Platform (AIPF) which helps organizations realize their unique digital vision through a comprehensive set of Data Analytics & Artificial Intelligence (AI), High-Performance Computing (HPC), and Robotic Process Automation (RPA) services. Its purpose is to build scalable solutions that help organizations unleash the value of their data in new ways, gain more innovative business insights and cut through repetitive tasks, thus transforming them into a data-driven intelligent enterprise.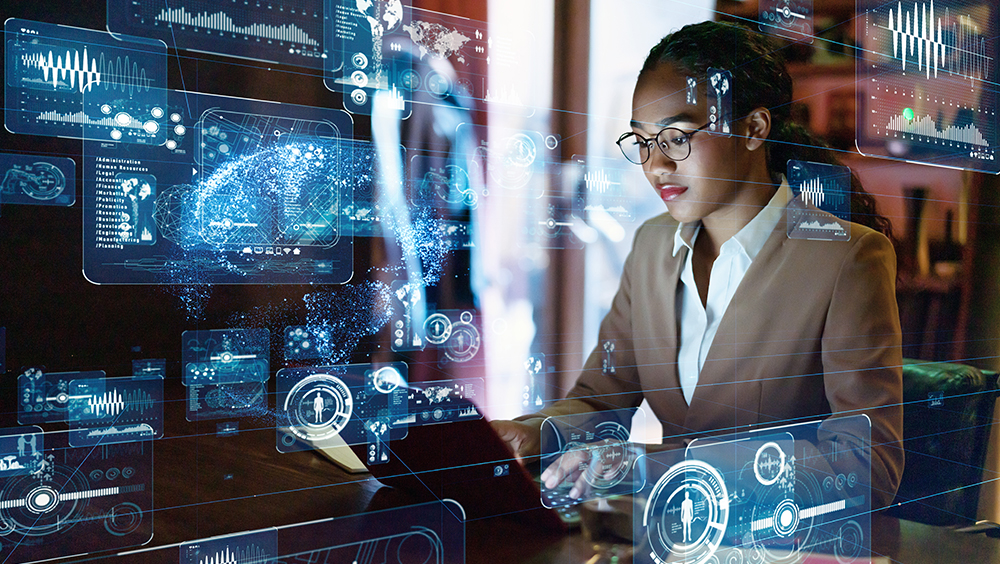 This is very well illustrated by NEC's work in some of the major port sites. By implementing Integrated Video Analytics (IVA) and setting up Integrated Command and Control Center (ICCC), NEC has improved port operations drastically reducing violation of safety norms, vehicle over-speeding, wrong lane detection, etc. NEC's high-end video behavior detection solution monitors behaviors and flags any actions predetermined as unusual. It provides various image processing filters that optimize customer service and operations with valuable business intelligence from live and stored video feeds. Moreover, NEC's AI prowess is showcased in the contactless travel solution deployments at various airports in india.

Furthermore, NEC's latest suite of AI solutions will be a game-changer for the economy. The company has developed solutions for auto insurance, healthcare insurance, BFSI, retail, and other industries to detect frauds through sophisticated human-machine partnerships.

The application of AI in day-to-day life is endless. Read on to know how NEC intends to make society safe and secure with its suite of AI solutions:
Auto insurance: This solution not only detects fraud but also predicts possible claim value. This can be leveraged for identifying padding fraud, which is specific to auto insurance.


Health insurance: This solution provides a unique perspective of viewing claims fraud from the lens of both insured and health providers. The solution is usable by technical users for re-building models from scratch, reducing knowledge capital within the client employee base.


BFSI: Given the gradual revolution of the banking and financial services industry into a paperless, digital-first one, NEC's AI services in this sector stand out. While many rule-based solutions are employed in the market, ML / AI-based solutions created by NEC are a differentiator. For banks to operate in a safe space, i.e., free of malpractice, NEC has created two unique solutions for the banking sector, including Synthetic Identity Fraud & PII Redaction solution.

-

Synthetic Identity Fraud: With growing online transactions and the decreasing need for face-to-face interactions, synthetic ID fraud is on the increase. Not only is it growing, but it is also the most challenging type of fraud for banks to tackle.

-

PII Redaction solution: It is enabled with ML and AI to help conceal Personal Identifiable Information (PII) and ensure utmost data privacy for bank customers.

Retail: NEC's product recommendation solutions in this sector offer a cutting-edge AI deployment to customers to reach a broader audience with a customized and diverse set of product recommendations. With digital customers on the rise, investments in marketing are taking new forms. Solution built by NEC helps identify the right customer-product combination to target and helps with the right marketing channel.


Marketing: NEC's AI solutions for marketers include Scaling Heuristic Segmentation (aiming to bring the world of heuristics and ML /AI closer in customer segmentation problem space) & Brand Attribution (which aims to answer marketing leaders' most common question.
The potential of AI is tremendous, and India is not far behind in realizing its full potential in every aspect of its business. AI has enormous opportunities in every sector of industry in the country and abroad. The coming years will unravel the true power of implementing AI solutions to make India a world leader in AI democratization.