FaceXpress: The Ideal Solution to Usher the New Normal into the Hospitality Industry


Ensuring Guest Delight is the only true competitive advantage in the hospitality industry. In the post-COVID era, as people emerge from months of lockdown and are raring to get back to their regular pursuits, hotels have to prepare themselves to meet the challenges of the 'new normal'. The best way to serve their guests is by adopting intelligent digital technology, which is both COVID-compliant and convenient to use. Their overall objective is "BETTER EXPERIENCE & HAPPY GUESTS".

THE OLD WAY AND THE NEW

The hotel stay journey of an individual typically starts from Getting Ready (Booking the Itinerary), to Physical Check-in (along with Luggage Assistance), Availing Hotel In-Room and Out-Room Services and Final Check-out. In a pre-COVID era, most of these steps would include physical interaction between the hotel staff and the guests.

Imagine the experience and impact of this whole journey when it is digitally transformed using NEC's state-of-the-art Facial Recognition Technology!

WHAT IS FaceXpress?

To provide an enhanced guest experience, NEC introduces "FaceXpress", a smart and contactless Check-in and Check-out solution for the hospitality industry. FaceXpress is backed by world-leading Facial Recognition and Optical Character Recognition Technology, using which guests can seamlessly self-check-in and check-out at their convenience.

FaceXpress is an elegant solution to problems of over-crowding by reducing entry and exit bottlenecks and increasing the efficiency of hotels in handling high demand. It also provides various integrated services leading to smooth and seamless operations. In addition, the solution is fully secure and GDPR compliant considering guest data security and privacy.

HOW FaceXpress WORKS

At the Check-in stage, FaceXpress has 2 key modules; firstly Pre-Check-in, during which the guest will be completing the formalities of confirming their stay details, uploading ID documents, placing requests for any special amenities, etc. before reaching the hotel. All of these will be taking place from the comfort of their home.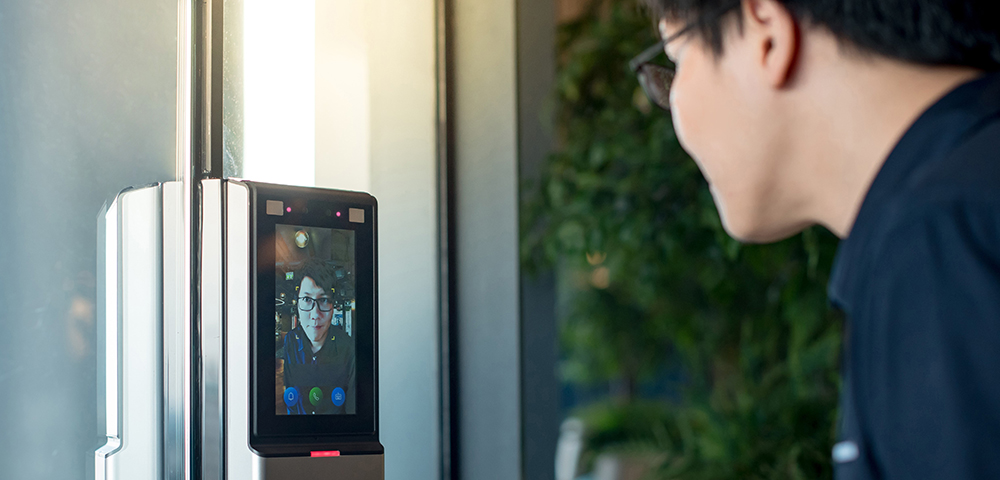 Secondly, Kiosk Check-in wherein when the guest reaches the hotel, they will have to just scan their face at a specially designated kiosk in the reception area, collect their room key and moves to their room. This process reduces processing time at the front desk during busy hours from 25 minutes to less than 2 minutes. The fast and accurate screening process leads to reduction in congestion, thereby ensuring social distancing, which is a vital requirement in these COVID times.

Similarly, at the Check-out stage, Pre-Check-out and Kiosk Check-out operate in a similar fashion. Guests can complete all their documentation and payment formalities using Pre-Check-out application from the comfort of their room and also place orders for special amenities and bell boy services. When they are ready for the final Check-out, all they need to do is scan their face at the Kiosk Check-out and move out of the hotel.

ADDITIONAL BENEFITS OF FaceXpress

While the technology itself is a game-changer for the hospitality sector, it offers additional benefits such as:
Enhanced Guest Security
Increased Revenue Growth for Hotels resulting from better services & upselling
Improved Operational Efficiency of Hotel Staff
Finally, HAPPY GUESTS WITH BETTER EXPERIENCE