AI - A Gamechanger for Auto Insurance Industry


Data has long been the core element of the insurance industry's operational procedures. The Information Age saw a rapid expansion of data collection in the modern insurance industry, necessitating a more sophisticated use of technologies that could accelerate processes with higher efficiency & reduced operational costs. Furthermore, this paved the way for the insurance sector to use AI in a number of areas, including customer service, risk management, claims processing, fraud detection, and customer onboarding & management.

To specifically talk about the auto insurance industry, Artificial Intelligence is quickly changing how we view the automobile business, whether it's the manufacturing unit or the dealer showrooms, the design of the cars, or the digital dashboard. Additionally, it's not surprising that even auto insurance policies are increasingly seeing the positive impact of AI.

The sheer volume of business and the responsibility of customer expectations for smooth, quick, and seamless transactions in the digital age are driving a global transformation of the automotive insurance industry and with respect to this, AI offers unparalleled clarity to lower risk and improve consumer experience by facilitating quicker decision-making than ever.
Significant Role of AI in Auto Insurance
While insurance is ideally meant to relieve drivers and car owners of any worries in the aftermath of accidents, the conventional documentation-heavy, fraud-riddled claims processes are often inefficient, inaccurate, time taking, and tedious. AI is an emerging answer to several issues that the auto insurance industry grapples with.

Auto insurers are increasingly recognizing the pivotal role that Artificial Intelligence and Big Data can play in enhancing customer experience. To keep pace with the digitization, insurers feel that these cutting-edge technologies can streamline and accelerate their operations, expand their customer base, and help with driving customer loyalty.

The new AI-led analytics can collate, analyze and interpret data fast and drastically improve the way insurance is taken or renewed and how road accidents and damages are handled.

As the automotive industry touches new horizons with applications like connected and autonomous vehicles, the auto insurance industry is embracing AI-driven end-to-end digitized technology to finetune insurance policy formulations and speed up claim validation like never before.

As a result, several future-proof innovations that save policyholders time, money and improve the prospects of the insurer in the long term.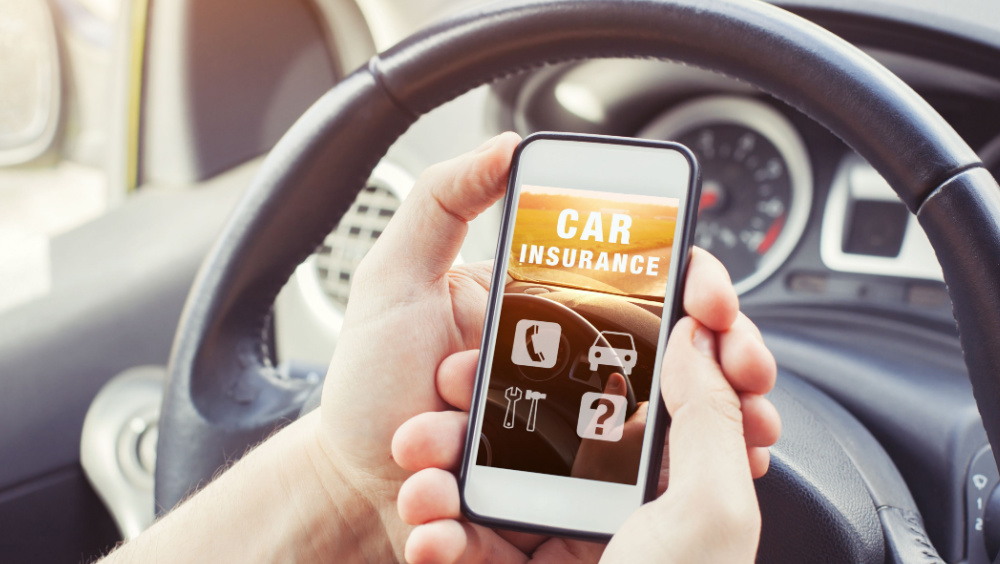 The auto insurer can now use AI-led analytics to present best-suited insurance products/services to customers by intelligently ascertaining their identity and creditworthiness while ruling out the possibilities of frauds. The new tech can also provide data protection that can safeguard important information from corruption, compromise, or loss.

And, above all, the optimal use of AI-based technologies ensures that vehicle data can be swiftly analysed & processed to foster new - models that deliver quick resolution creating a positive customer experience.
Key Areas Where Artificial Intelligence Can Make a Real Difference
A diverse set of emerging AI use cases in the auto insurance sector demonstrate strong potential for improving operational efficiency while lowering costs and truly enabling insurance carriers to offer technology-enhanced product lines.
Quick and Smooth Claims Processing
Insurance companies handle claims and assist customers in settling them, but processing claims is a time-consuming task which is also prone to errors. To calculate how much the customer would receive for their claim, agents must examine numerous policies and scrutinize each and every detail.

AI technologies hold the potential to quickly ascertain the components of a claim, analyze all the incoming data, interpret the results and project the probable costs associated with it.

With the help of machine learning, claims investigations become more accurate over time. They can easily spot "Red Flags" for false or illegitimate claims which means genuine claims can be processed, accepted, and resolved much more quickly.

All of this adds up to a better customer experience, improved service, and happier employees. Customers can benefit from the savings realised by streamlining the claims process in the form of lower premiums or additional value, whichever works best for them.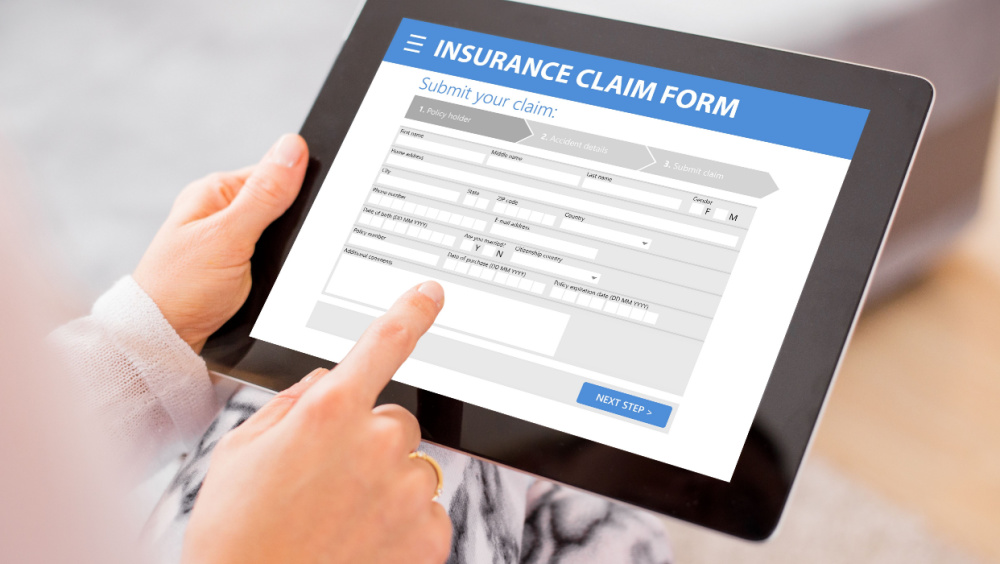 Accelerated Claims Adjustments
Prompt claim settlement is the best customer service that any insurance firm can offer to their customers. Artificial intelligence intends to accelerate that pace by taking over some of the labour-intensive and often dangerous inspection tasks.

The technique of computer vision allows AI models to derive meaning from visual inputs such as images and videos. By analysing geospatial information collected from sensors and videos or images captured by customers or drones, computer vision models assist claims adjusters.
OCR for Quick Document Digitization
There are numerous new technologies available to automate time-consuming document-related processes such as claims processing.

Optical character recognition (OCR) is one of these technologies. It is a text-to-image conversion technology that extracts data from scanned documents and images. It reduces the amount of time insurance agents spend manually processing data.

With the help of the OCR technology, the documents can now be easily uploaded or transmitted to the software, and all necessary data is instantly available, and ready for processing.
Rapid and Accurate Underwriting
Manual underwriting involves stacks of physical and digital paperwork, numerous instances of rekeying data to ensure application completeness, and a lot of back-and-forth between client representatives, decision-makers, and third parties.

Such efforts, however, only allow for procedural errors, quality issues, inefficient pricing, and suboptimal loss ratios, all while incurring high costs due to expensive person-hours and inefficient use of expert talent. AI-powered insurance underwriting is laying the groundwork for new operational and strategic pillars. It allows underwriters to service more requests more accurately, resulting in more business written.

Underwriters usually spend hours entering data, but AI solutions can simplify and shorten the quoting process. Furthermore, AI can validate and enrich information from insurance application forms. Real-time insights aid in the updating, enrichment, and maintenance of portfolio data, as well as the assessment of new risk, resulting in a smoother process and faster premium and policy auditing.
Insurance Fraud Detection & Prevention
Auto insurance fraud is the intentional filing of a false auto insurance claim for personal gain and is a growing global issue that can be difficult to detect. Every year, insurance companies lose millions of dollars due to fraudulent auto insurance activities.

AI assists the insurance companies in detecting fraud in real time. The proper use of AI and data analytics gives insurance companies more control over fraud prevention.

AI data analytics provides context for unusual system behaviour and patterns. As a result, insurance companies can act as investigators by focusing on customer profiles and quickly identifying any fraudulent activities and prevent any prevailing or upcoming fraudulent claims.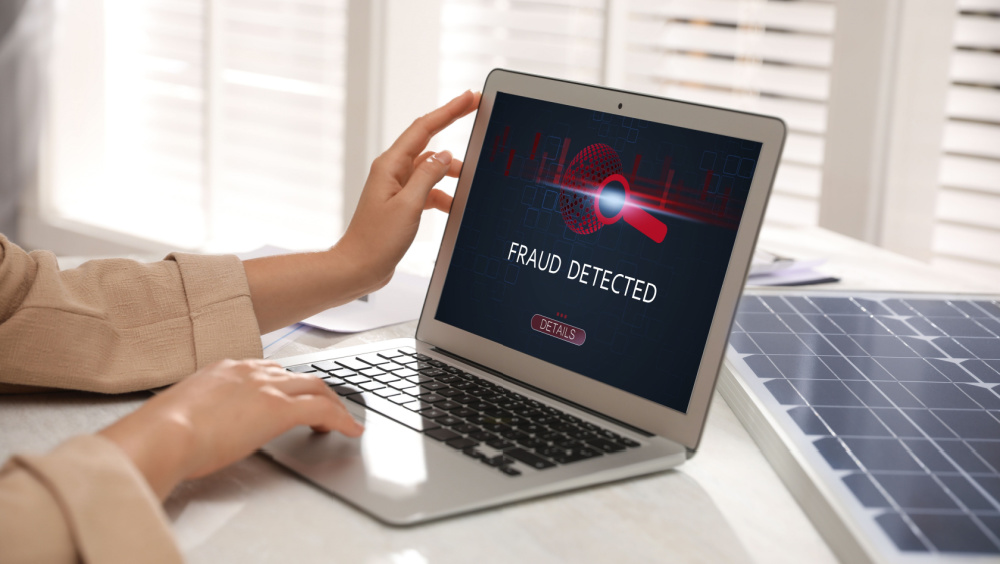 At NEC, we believe in spearheading an all-encompassing data-driven transformation. As a global technology leader, NEC offers a comprehensive portfolio of solutions for the BFSI sector, especially auto insurance. Addressing the wide range of use cases and unique business challenges of this sector, NEC leverages its unmatched AI and data analytics capabilities to help insurers evolve predictive algorithms that manifest in customer satisfaction and loyalty, thereby fast-tracking business growth.

Our AI-driven analytics facilitate super-fast collation and analysis of high volumes of data. This enables the insurer to rapidly determine the creditworthiness and identity of customers to offer them the most appropriate policies.

Realizing that insurance frauds cost insurance providers billions of dollars, NEC has developed an end-to-end solution that uses AI and Machine Learning (ML) to detect, prevent and manage fraudulent claims.
The future of automotive insurance is the amalgamation of heuristic driven and data driven decision making, that acknowledges AI as a gamechanger. With the current and predicted high growth in the BFSI industry, more and more auto insurance companies are beginning to consciously leverage the power of AI and Big Data in handling myriad evolving use cases. They are increasingly relying on domain experts like NEC to galvanize the way auto insurance works. And NEC's suite of decision accelerators and solutions such as Market Intelligence, Product recommendation and Hyper-personalization, Credit scoring, Claim Prediction and Fraud detection (Auto), Claims value prediction and Smartphone based UBI would help with smooth transition into the desired future state.