Advanced Communication Solutions that Help Actualize Remote Working


Less than a decade ago, remote working was still a rare phenomenon. It was available only as a special arrangement in specific cases. However, with the advancement in telework technology, there are numerous businesses out there that are thriving with their remote teams. Remote working is now an open secret, and building a remote workforce is the need of the hour.

If managed properly, remote working can have countless advantages, such as:
It is a new-age idea of running businesses smartly
It can slash overhead costs, increase productivity
It can boost employee efficiency
It can make the workforce happier
It can result in better customer experiences as well as profits
Apart from the above, remote working has also emerged as a boon for both people and businesses during the outbreak of COVID-19 as a means to prevent the spread of the deadly pandemic. This is the reason a large number of global business giants have already opted for remote working.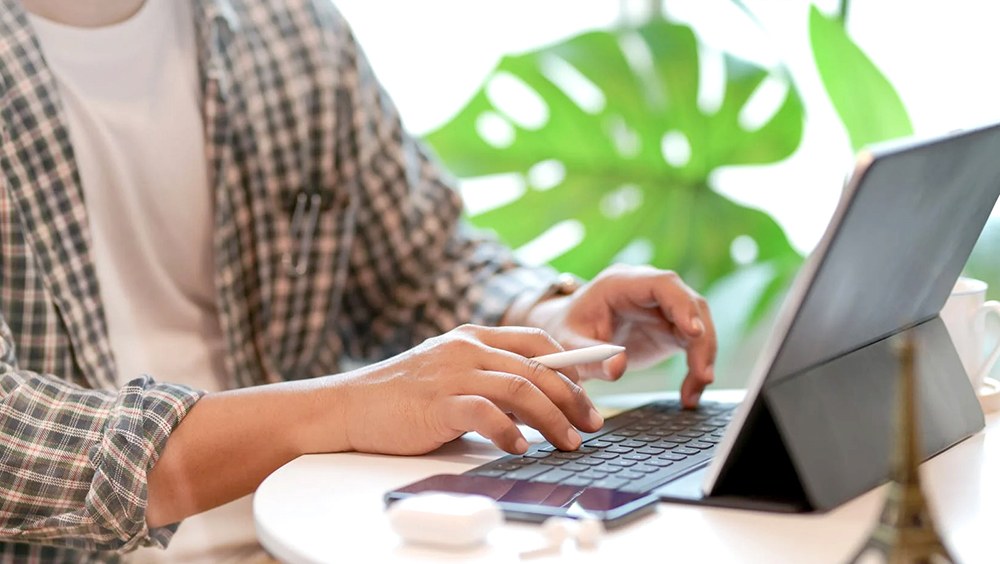 In short, nothing makes more sense in current times than remote working, and the only thing that businesses need to actualize it includes communications and collaboration tools and devices that can enable teams to be seamlessly connected. As a leader in the communications industry, NEC is offering a set of solutions to adapt to these changing times:
SL2100 – an ultra-smart communication system for 5 – 100+ users
The SL2100 is an ultra-smart communication system that provides absolute ease of use with robust conferencing capabilities. In the system, WebRTC is included 'out- of-the-box' so that it can provide effective and efficient video conferencing, collaboration and screen-share facility.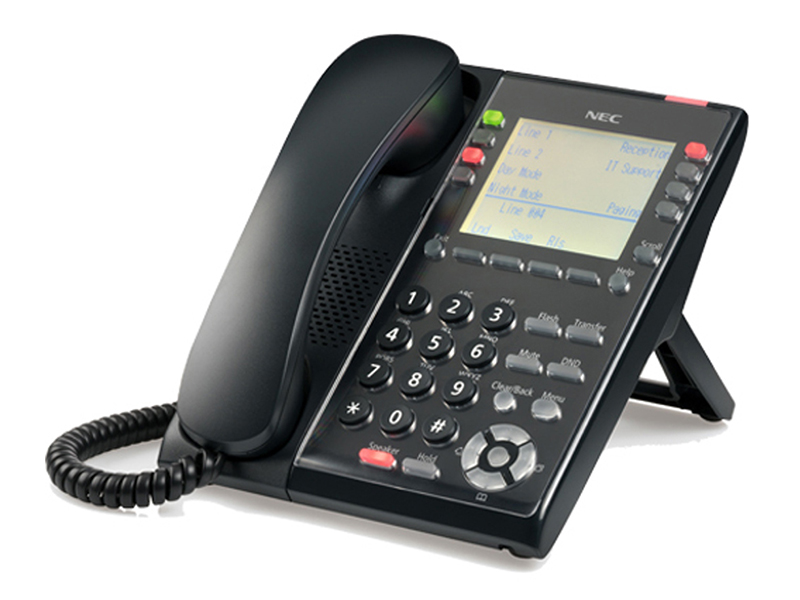 It has VoIP capabilities, putting Unified Communications (UC) within the reach of the businesses
It can also be used as a resilient TDM solution with future-proof upgrade potential
Ensures significant savings and offers efficient functionality over and above alternative hosted solutions
With team-galvanizing ability, it creates a positive customer experience that generates repeat business
A reliable, 'always-on' solution with less hardware, less licenses, and less need for maintenance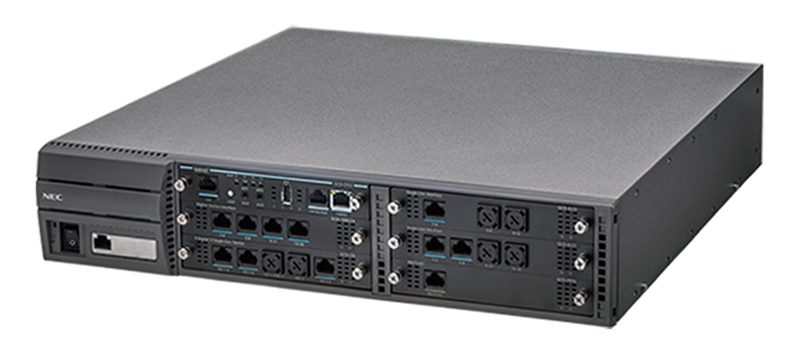 The UNIVERGE SV9100 is a reliable, dependable, and cost-effective communication system that helps businesses overcome all contemporary communication challenges. The device is ideal for users ranging from 10 to 896. The versatile SV9100 is an ultimate solution that keeps teams and customers connected all the time while supporting a suite of secure voice, video and collaboration applications and out-of-the-box mobility.
Ideal for remote working as it presents a wide range of options to establish remote communication
It uses SIP technology that future-proofs your investment
It is a unique blend of telephony, mobility, remote working and BYOD capabilities
Can be easily configured, integrating with all existing IT networks as an analog, digital or IP system
It ensures smart mobility anywhere, anytime enabling users to treat their smartphone like a desk phone with a Mobile Extension.
The SV9100's IP DECT range provides the ultimate devices for voice, text messaging and in-house mobility.
It includes a diverse range of desktop telephones that best fits the individual's role for easy call control from the office, remote office or homeworking, hot-desking, and more
The system offers smart security, keeping staff, network, and premises safe.

The UNIVERGE SV9500 is an effective and efficient communications solution that helps create an ultra-smart work environment. It offers extremely flexible communications and collaboration options that easily adapt to a comprehensive range of situations.

All this has resulted in a robustly-connected environment enabling organizations to work better while making use of internal resources to respond more effectively to all organizational and customer demands.

The suite of applications and feature-rich services that the SV9500 comes with can be scaled with ease as per the exact organizational needs. With SV9500 in place, connecting with colleagues, customers and even business partners without delay or loss of capability virtually from anywhere, at any time and on any device is just a breeze.
Reliable, flexible and easy-to-use
Flexible deployment options
Ability to deliver industry-specific personalized experiences
Future-proof investment
A comprehensive contact center suite ranging from basic to advanced features
SV9500 delivers secure and uninterrupted accessibility from virtually anywhere, at any time, and on any device
Administrative and cost management tools for the insights the organization requires
Voice, unified messaging, and unified communications as an integrated solution
A wide range of mobility apps customizable to meet workforce requirements
Centralized configuration and management for ease of deployment and maintenance
A variety of compatible desktop, handset, and mobile devices for a fully equipped workforce
A trusted partner that can fully support dynamic communications and collaboration
Because of remarkable advancements in communication technology and high speed internet access, remote working has become a well-accepted and adopted practice in organizations across the globe. The new-age smart communications solutions have helped companies actualize remote working effectively and efficiently. Adopting remote working policy has not only helped companies to save significantly on costs, but also empowered employees to work at their own pace and convenience.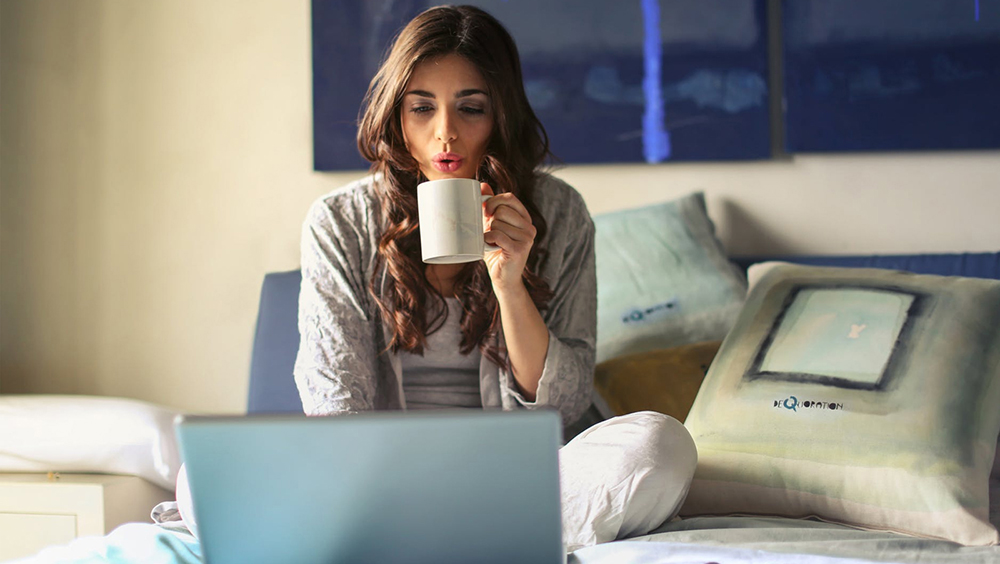 Remote working has also emerged as a great savior in the face of a crisis like COVID-19. With remote working, employees can perform their duties from home while protecting both the continued success of the business, as well as public health. This way, remote working, backed by technology, is a win-win situation for both employees and businesses.