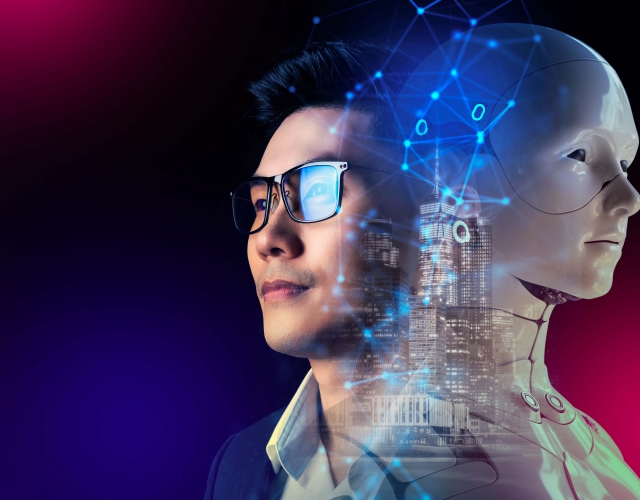 Artificial Intelligence (AI) Platform
Enterprise-wide AI to Unlock the Power of Data
Businesses worldwide are headed for a paradigm shift with the evolution of Big Data. Since its arrival in technology, big data analytics has been going strong and is poised to make more significant strides in deriving focused business insights and predicting future scenarios.

NEC presents a comprehensive suite of solutions that address a variety of use cases and business challenges across industries. Our solutions enable organizations to analyze vast volumes of data, build predictive algorithms and extract meaningful insights by leveraging cutting-edge technologies such as data analytics, artificial intelligence (AI), machine learning (ML) and high performance computing(HPC). In addition to this, we strengthen business continuity requirements of enterprises, through state-of-the-art Data Centre and Disaster Recovery solutions.
Data-led Transformation - Unlock business value from the wealth of data
Advances in technology has initiated a new era of breakthrough innovations and opportunities. Enterprises across the world are witnessing a continual trend of digital disruption, resulting in increasing proliferation of data. Making the best out of this data will help organizations gain a competitive edge through better customer understanding, improvised business models and enhanced operational efficiency.

Unlike traditional data and analytics programs that existed in a technological silos, NEC's Data-led Transformation is about connecting data and people, ideas and outcomes. Leveraging cutting-edge technologies, processes and frameworks, NEC empowers businesses to harness huge volumes of data and gain valuable insights.

Latest E-book
Enterprise Data Lake Solutions
Amalgamating proven methodologies and technologies, we present cutting-edge search and analytics applications to advance your data lake insight discovery capabilities.

Download