Face Recognition integrated into interactive National Soccer Hall of Fame
National Soccer Hall of Fame in the U.S.

Download this case study



Soccer fans get a unique interactive experience at the National Soccer Hall of Fame through NEC's face recognition technology.
Solutions:

Integrated ICT Solutions

Stadium Solution
The National Soccer Hall of Fame (NSHOF) found its new home at F.C. Dallas and the Toyota Stadium, as part of a $55 million renovation in 2018 in Frisco, Texas, USA.

NSHOF wanted to incorporate modern technology to reflect their vision for a new museum. It includes virtual reality, gesture technology and interactive digital video boards throughout the museum which celebrate the rich history of American soccer. By partnering with NEC, NSHOF set the bar for museum experiences. NEC provided NSHOF the capability to honor the past, while integrating futureproof face recognition technology which brings history to life and allows fans to actively get involved with the sport.
Re-imagining the museum experience.
NSHOF to show U.S soccer in a new and engaging way. It was vital to pay respect to soccer greats, while simultaneously keeping-up with the future. Djorn Buccholz, Executive Director at NSHOF, says "It's important that the National Soccer Hall of Fame is interactive, and it was something that we started talking about really from day one."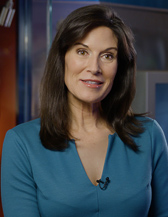 Fun was also key to the decision for interactivity, "we wanted the people to come in here and compete and have fun, not just look at the 400 beautiful artefacts that we have in here to tell the history of the game, but actually get themselves immersed in the game."
A frictionless experience was crucial, as Gina Miller, Vice President of Media and Communications for FC Dallas, explains, "When we thought about where to place the cameras in the National Soccer Hall of Fame one thing really was paramount in our mind: ease of use for the visitor and the guest." There is a wide demographic of visitors to the Toyota Stadium, but each has a similar entry way to the experience.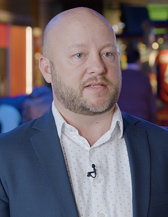 The decision to partner with NEC was easy, Djorn Buchholz explains "we chose NEC as our technology partner because at the end of the day, they have got the greatest facial recognition technology on the market." NEC's face recognition technology, NeoFace, allowed NSHOF to create a unique experience that transforms the boundaries of what traditional museums offer. It has been ranked #1 in U.S. Evaluation Organization for identity matching and facial recognition.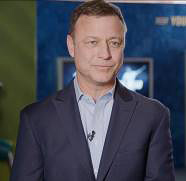 At NSHOF, more than fifty cameras capture and register an individual's face (on an opt-in basis). The experience starts on entering the building, Ken Wilson, Vice President of Corporate Strategy and Planning at NEC Corporation of America, tells us, "You'll register and just tell us a few things about yourself, take a quick photo; it will register and you will see immediately that it's recognising you." From there, NEC's face recognition technology recognizes each visitor as they approach each of the thirteen audio-visual exhibits that incorporate virtual reality and gesture technology displayed on giant touch screens.

Visitors can take part in digital gaming competitions, track scoring and compete with other visitors. There are fun photo-taking opportunities and virtual reality experiences which visitors can access later-on via their personalized microsite and post on their social media channels.

The technology gives an immersive and rich experience, which is personalized to each visitor's interests. Gina Miller says, "the minute you walk up to an experience, it recognizes your face, boom, you're right there and your preferences are set."

The introduction of NEC's face recognition technology, NeoFace, at NSHOF is an exciting move away from traditional security. It reflects the adaptability of face recognition and shows how the system can be deployed across the consumer space. Ken Wilson, says, "It has been great seeing the reactions of people as they experience the NeoFace facial recognition in the museum. You can see their surprise when their icon pops up and they get actual content that is unique to them."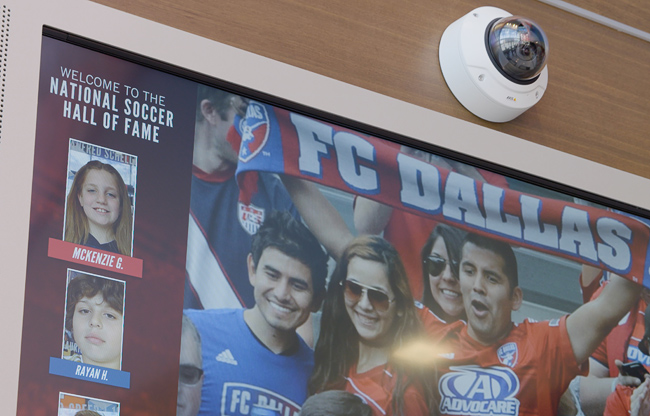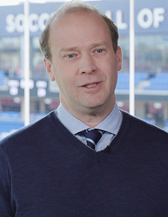 Since the exhibition opened in 2018 there are an average of two-million visitors each year. Dan Hunt, President of FC Dallas, says NEC has paved the way for other halls of fame. "I have had a dozen different museums and sports halls of fame already reach-out to me about ideas." He believes having that key point of difference will be a key driver in growing the two-million annual visitor numbers to Toyota Stadium. "I really think that's going to up those numbers of people who walk through these walls, and we anticipate those numbers increasing year-over-year as we go forward."

NEC's partnership with NSHOF and the installment of face recognition technology transformed the traditional museum experience. It created an immersive environment that had never been done in Halls of Fame. Visitors appreciate NSHOF is like nothing else, as Gina Miller, says, "the reaction from our guests who come to the National Soccer Hall of Fame has been one of simply wow!"

These views are echoed by Djorn Buccholz. "Doing something for the first time that has never been done before and then looking at the faces of Hall of Famers, or just guests that are in here, that are really blown away by the technology have really been the two most satisfying things for me to date."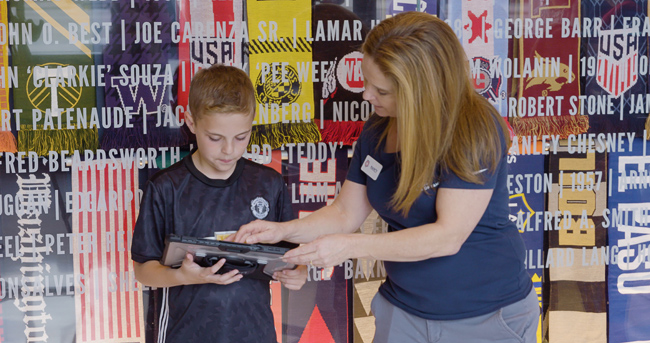 Face Recognition Integrated Into Interactive Hall of Fame [2:28]
National Soccer Hall of Fame