Campus Communications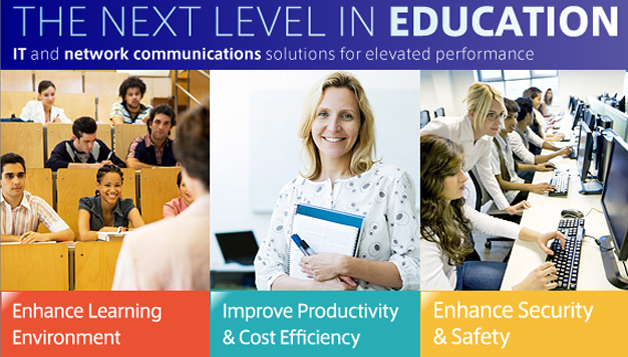 The magic of Unified Communications is the capability to reach every corner of the campus and nurture a cohesive school community:
Mobility
Solutions allow users to roam the campus in a Wi-Fi network. The NEC soft-phones can turn any laptop into a telephone with desk-phone features.
Unified Messaging
E-mail and voicemail keep faculty and students conveniently in contact.
IP Telephony
Streamlines the communications at all levels on one seamless IP network with enhanced features but lower total cost of ownership.
Contact Center
Provides call routing and handling for directory assistance, help-lines and department-specific assistance (such as admissions, registration, etc.).
Digital Signage
At every corner of the campus shows events, schedules, announcements and even cafeteria menu.
Thin client
Provides a mobile, secure computer and communications connection from anywhere on campus.
Self-service
Information kiosks provide students and visitors quick access to campus maps, directions and information.