Acceleration of Disruption in India's Logistics Sector
Uncovering NEC's Shipment optimization solution in India


It would be hard to imagine our daily lives without modern logistics. As consumers, we can shop online every day at any hour of the day. We expect everything to arrive on time. Online shopping is brewing, and with each passing year, the logistics industry onboards new technology systems to overcome the challenges. Logistics is every city's operating system enabling the whole economy on it.

The sector needs to embrace digitalization, automation, and state-of-the-art technologies for the logistics industry to work smoothly, safely, and timely. Logistics is the backbone of our society more than ever before. Knowing specific trends and patterns through automation can help companies develop their future-forward strategy.

Today logistics consists of local networks like manufacturers, dealers, and contractors together, they ensure the value chain from the raw material source. However, there is an inconsistency in the technological implementation in the sector due to the deployment of unskilled labor and high initial investment cost leading to resistance by organizations. While the logistics sector is already a strong pillar contributing to India's economy, India should consider new-age disruption, especially at the grassroots level. Streamlining the entry of goods in the country with the integration of AI solutions would provide end-to-end lean and intelligent logistics solutions to enhance quality, reduce cost and minimize errors.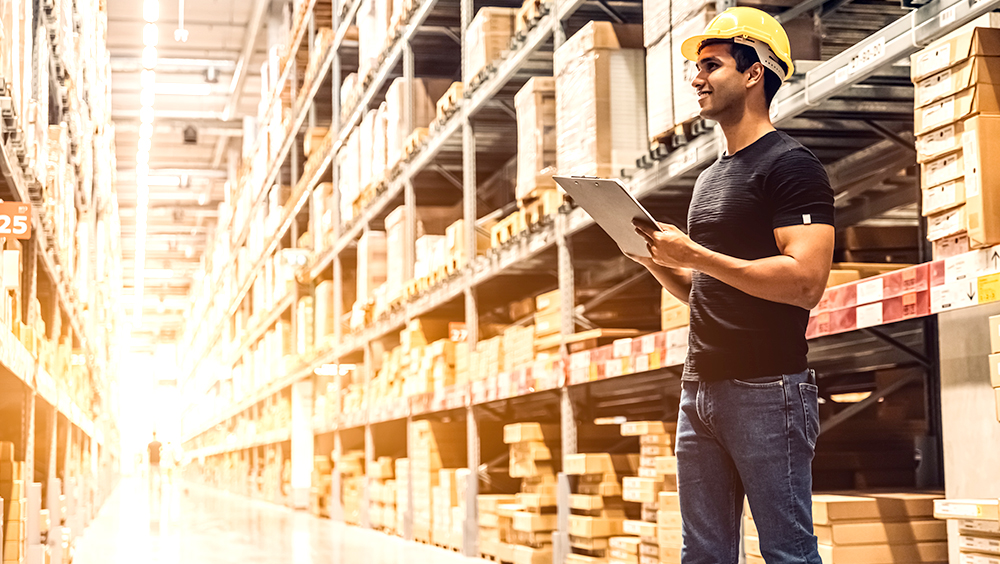 Here are the top five innovative product offerings as part of the NEC's Shipment optimization solution in India.
Gate Automation Solution (GOS):

NEC understands logistics and delivery realities, developing innovative solutions and approaches to meet supply chain challenges. This solution combines a unique amalgamation of a technology-powered gate operating system, an advanced optical character recognition interface, and a superior face recognition system. It simplifies gate processes, helps better workforce utilization, increases security, etc. This is a gamechanger solution for importers/exporters and shipping lines as they can source information scheduling of consignment and better tracking/visibility packages.

Warehouse Management System:

Given the rise in globalization and increasing omnichannel eCommerce platforms, warehouse managers constantly face market pressure from commoditization, growing customer expectations, and supply chain transformations. This end-to-end solution takes care of everything from inbound operations, inventory management, and resource management to outbound operations. It ensures cost-saving, increases efficiency, and scales operations successfully. It is a Web-based Cloud-ready product with Multi-tenant capabilities and is highly configurable.

Yard management system:

This solution helps in better container visibility, leading to optimized container retrieval and better space utilization due to usage visibility. It also helps in better planning, easier operations, and easy and transparent invoicing and billing.

Logistics Visualization Solution:

This is an innovative real time mapping of shipments across its travel to help keep track of the delivery and estimate the ETA to the most accurate time. It is especially helpful to improve efficiency and reduce costs in scenarios where the shipment will be passing through multiple transport solutions such as seaway, airway and/or railway. The RFID tag attached to the shipment will help real-time updating of logistics, end to end logistics management and makes entire logistics supply chain transparent.

Touchless Access Control: NEC's state-of-the-art Face recognition system can accurately monitor the movements of staff, employees, workers, watch-listed entities, people across any facility and raise the requisite alerts/ notifications based on business need as well as provide the required authorizations across different locations.
For instance, with approximately 1000-1500 people passing through the port gates every day, it is challenging for the port Security to monitor these movements accurately. With an access control system set up at the gates, turnstiles, boom barriers powered with NEC's facial recognition system, seamless movement of the human resources across the designated areas results in streamlining the gate operations and increased efficiency.